Toon Studio | Walt Disney Studios
®

Park

 

Enter a land where imagination and reality live side by side, and toons animate to life.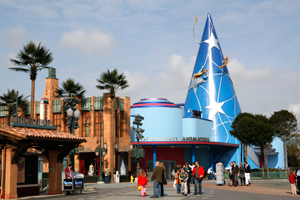 Here, you'll be whisked into the world of Disney animation in a cinema presentation with classic clips and animation demonstrations, where you can watch Disney Characters from all eras take shape.

 Fun for little ones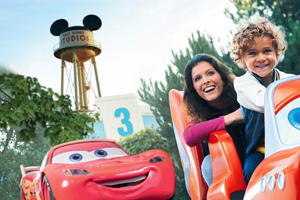 Hop into your chosen Cars Quatre Roues Rallye vehicle and put your foot down, as you accelerate through the desert town of Radiator Springs with your favourite four-wheeled friends.

 Fun for little ones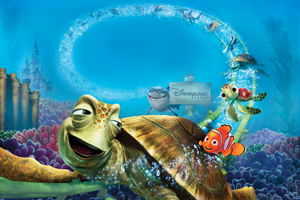 Board a turtle shell and prepare for a ride through memorable moments from the movie. Spin, dive and fight against the current as you get swept up in a whirlpool of adventure. 

 Big thrills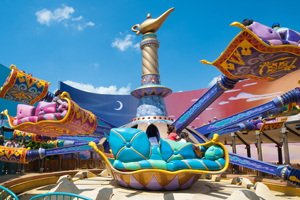 Les Tapis Volants - Flying Carpets Over Agrabah®
Climb aboard your very own magic carpet and take off on a ride above the bustling streets of Agrabah. Here, you'll swoosh up, down and around a giant genie's lamp whilst the lovable Genie captures everything on film. 

 Fun for little ones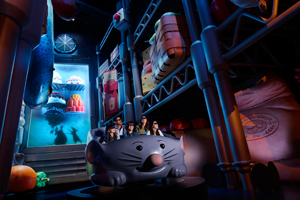 Ratatouille: The Adventure
Pull your tails in and feast your senses on this 4D experience. Shrink down to the size of Remy and duck, dive, dodge and scurry to safety in a dazzling chase across a gigantic kitchen.

 Family adventure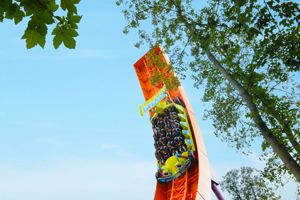 Andy is up to mischief and you're in for the ride, as his speediest toy car hurtles up and down a 25-metre high half-pipe coaster. Climb into the huge remote controlled car and sit tight as Buzz and Woody ramp up the speed and launch you on a thrilling ride.

 Big thrills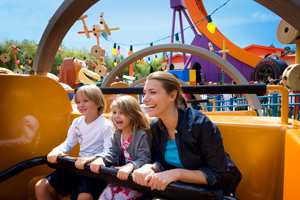 Shrink down to the size of Buzz and Woody and clamber onto the back of Slinky Dog as he embarks on some loopy laps trying to catch his tail around a dog bowl filled with rubber bones.

 Fun for little ones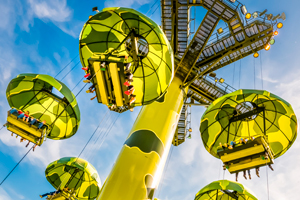 Toy Soldiers Parachute Drop
Drop Sarge has enlisted you to his little green regiment, but first you need to learn to parachute. So buckle up, follow your orders and brace yourself for a thrilling 82-foot drop above an army base full of lookout towers and over-sized green toy soldiers.

 Family adventure 

For more information call us on 0330 880 5075.
©Disney/Pixar