5 Reasons Why Adults Love Disneyland® Paris
Hands up if you're a big kid…
MagicBreaks are certainly full of them. Some think that you've got to have kids to go Disneyland® Paris, but oh how wrong they are. Disneyland® Paris is jam-packed full of attractions for adults, so here's a list of five of our favourite activities that you can enjoy with your friends or partner.
1. Big Thrills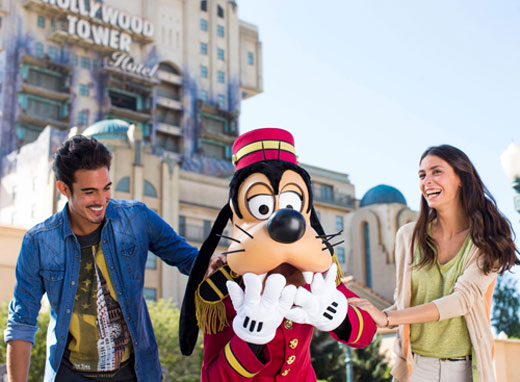 There are some big thrills that can really get the adrenaline going for us big kids as well as the classic family rides. Our favourites are Star Wars™ Hyperspace Mountain in Disneyland® Park and The Twilight Zone Tower of Terror™ in Walt Disney Studios® Park. Warning – not for the faint hearted.
2. Fine Dining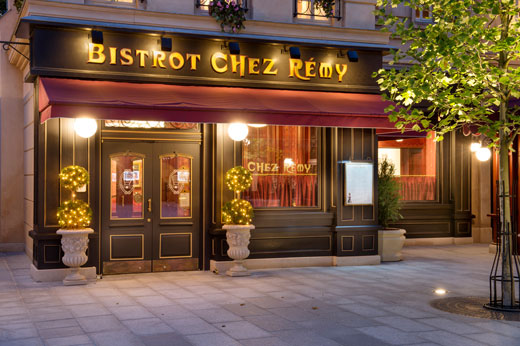 A trip to Disneyland® Paris doesn't just mean quick service food stops to be able to spend as much time in the park as possible. For those who prefer to slow things down and spend quality time over some great food there are many waiter service restaurants available. Our favourites are California Grill in the Disneyland® Hotel, serving delicacies and tipples from the vineyards of France and California and Bistrot Chez Rémy. Here, you are immersed into all things Ratatouille, the food is incredible. We would recommend the steak and chocolate mousse, yum!
3. Disney Illuminations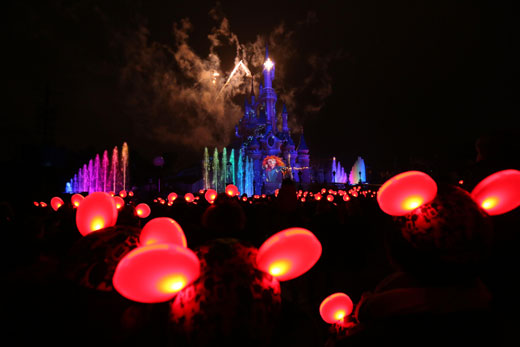 The most magical way to end your day at Disneyland® Paris is to gaze in awe at Sleeping Beauty Castle as Mickey leads you through the new Disney Illuminations. Enjoy magnificent fireworks, incredible light projections and stunning special effects that light up classic tales like never before. We would recommend going to see this each night of your stay as it is truly mesmerising.
4. Nightlife in Disney Village®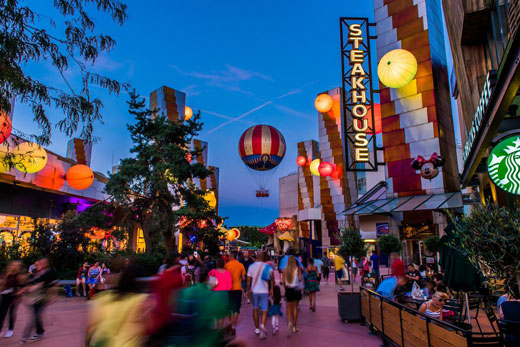 Make sure you don't forget your dancing shoes as there is great nightlife to be found in the Disney Village®. Start your night at Planet Hollywood® where you can enjoy their vast array of cocktails. In the mood for some live music? Head next door to La Grange at Billy Bob's Country Western Saloon for a dose of pop, rock, blues, jazz or rhythm and blues before a short stroll back to your Disney® Hotel.
5. Celestia Spa at Disneyland® Hotel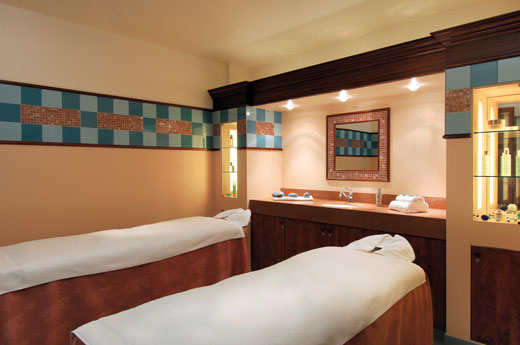 After a few days in the parks, you may need some TLC. We would recommend a Foot Well-Being Treatment at Celestia Spa to allow time for your body to relax. You'll then feel like you've got a fresh pair of feet to go and explore even more of what the parks have to offer the next day – result!
If you're looking to get back to nature with some relaxation after the fun and thrills of the Disney® Parks, then Les Villages Nature® Paris, the new Disney Nature Resort, just 6km from Disneyland® Paris could be the perfect option. Find out more about it here.
So, get your Mickey and Minnie ears ready and head to Disneyland® Paris with your loved ones.
©Disney © 2019 MARVEL